Debra Devi Premieres New Live EP 'Jamification Station Vol. 1'
Jamification Station Vol. 1 is a live EP culled from singer/guitarist Debra Devi's livestream show, "Jamification Station," hosted by American Blues Scene. Four tracks capture Devi and her band at full throttle, from the catchy "Home Again" to a blistering rendition of Jimi Hendrix's "Crosstown Traffic," to the soulful blues-rocker "Get Free" and uplifting Southern-rock tune "The River."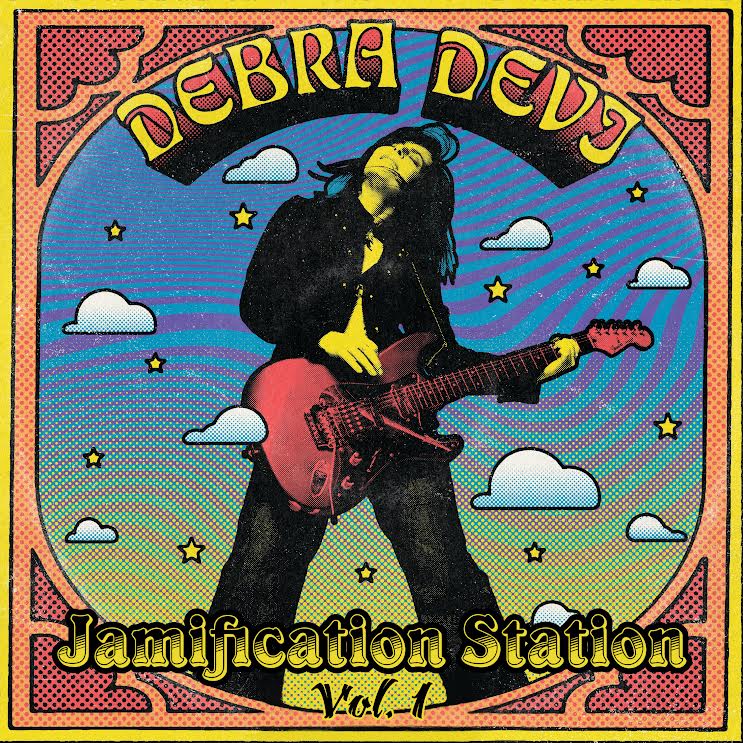 In May 2020, Devi was in lockdown in Jersey City, NJ instead of promoting her new EP A Zillion Stars Overhead she had recorded with Gov't Mule's Jorgen Carlsson on bass. One lonely evening, Devi put her iPhone on a stand and began her first solo livestream. Folks watching asked when she would go live again. They needed, they explained, something to look forward to during such a dark time.
This initial livestream morphed into bi-weekly band concerts streaming from drummer John Roccesano's Hoboken recording studio. American Blues Scene began hosting "Jamification Station" on Facebook and YouTube. Fans of the band who turned in for every livestream dubbed themselves "Devians." They nicknamed Devi's excellent band—bassist Kevin Jones, keyboard player Martin Schmid, and drummer John Roccesano–"The Dudes."
In Feb. 2022, her neo-soul single "Please Mr. Postman" (ABS premiere) made Cover Me's "Best Cover Songs" list.
What started as a lonely lockdown night beautifully bloomed into our regularly hosted livestream, and we are proud to premiere this special collection of songs.
Devi opens for Jesse Malin at Rams Head Onstage in Maryland June 12. She and the Dudes play their EP release party at Bowery Electric NYC on June 15, 9 pm.