Blues Harmonica Ace Grant Dermody to Release New Album in October
Singer, songwriter, and acclaimed harmonica player Grant Dermody's devotion to the blues naturally leads him in different directions. While his last album, Digging in John's Backyard, found him collaborating with guitarist Frank Fotusky on a set of songs that paid tribute to John Jackson, a foremost practitioner and proponent of Piedmont blues, his upcoming effort, Behind the Sun, finds him returning to electric blues with a full band and the inspiration and influence of Louisiana, the place where it was recorded. The title references a Muddy Waters song while capturing the sentiment and sincerity that shine through in each of its 15 tracks.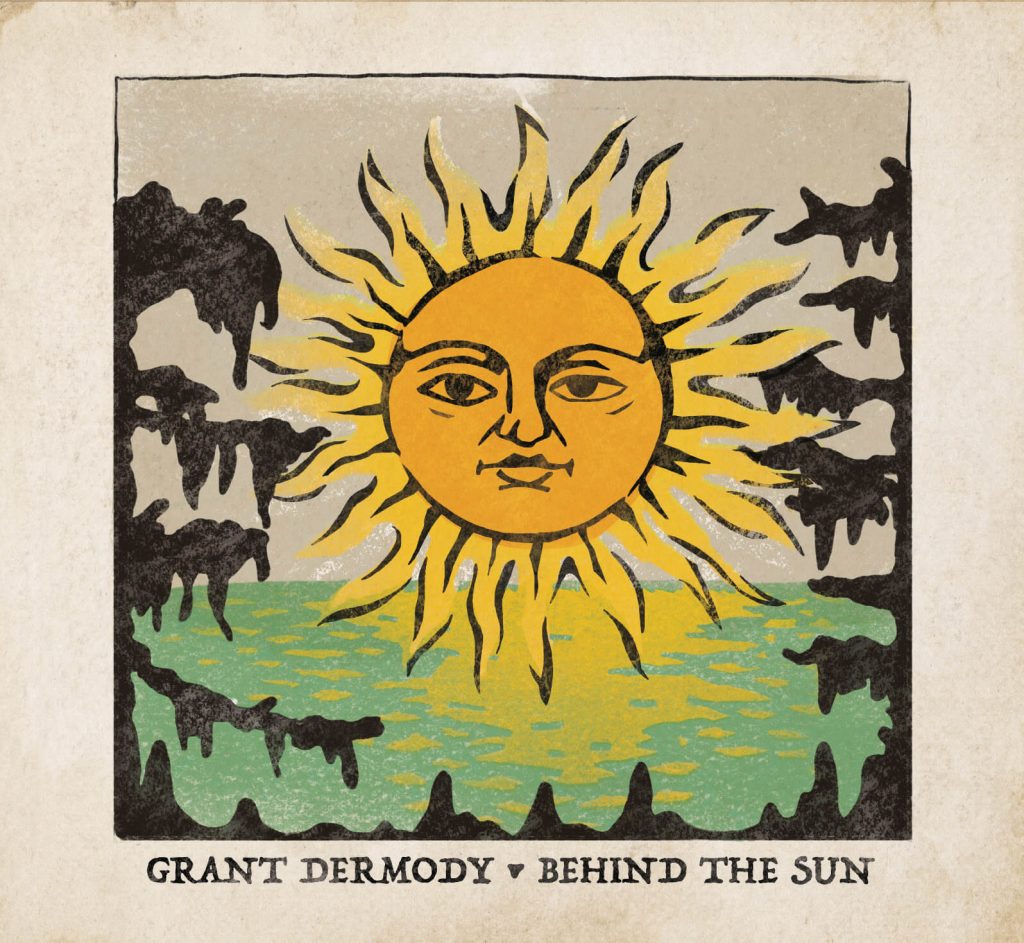 As he's done in the past, Dermody worked with an A-list of outstanding musicians, including longtime colleague and acclaimed guitarist Dirk Powell, accordion player Corey Ledet, bassist Lee Allen Zeno, drummer Gerard St. Julien, and backing vocalists Teka Briscoe and Ahyris Navarre. So too, the album encapsulates the distinctive sounds of Louisiana, environs that inspire its take on Americana and the blues in particular.
Dermody points pridefully to the fact that everyone involved were Louisiana artists — "Louisiana musicians, the graphic designer, the photographer. Everybody."
What's more, Dermody is quick to tout the credentials of his fellow musicians. Powell is a four-time Grammy Award winner and widely recognized as one of the most skilled musicians operating in today's traditional realms, a multi-talented instrumentalist adept at guitar, banjo, fiddle, and piano. Zeno's credits span hundreds of albums, including recordings by Sonny Boy Williams, Irma Thomas, Solomon Burke, and others that span styles ranging from soul to zydeco. He and St. Julian also toured with Buckwheat Zydeco for many years. "It's like they breathe in sync," Dermody insists. "They're just so locked in and cool to work with." So too, he notes that Ledet, a Grammy nominee, has been cited as the heir apparent to Clifton Chenier, the accordionist hailed as the King of the Zydeco.
So too, it's evident that the admiration extends both ways. "Playing music with Grant is like entering another world, where there's no pain or suffering, only joy, and happiness," Ledet maintains.
Naturally, given that mutual admiration and respect, everything fell into place from the outset. "We just did everything live in the studio, which is where all the magic happens," Dermody recalls. "It's like when you start playing, and it all clicks, then you know, you're gonna get it all down right from the start. Everybody's smiling and feeling good. And the jokes start flying around. The four of us had never really played together before, but we just went in and took the time to feel each other out. But that didn't take long. Before we knew it, everybody had settled into a pretty easy groove."
That's evident at the outset, from the blustery boogie of "Trouble No More" and "Don't Boss Me," through to the demonstrative determination found in "Forgive Me," the insistent instrumental "Lost John," the solid stomp of "Footsteps in the Hall," the assertive strains of "Tell Me" and the steady stride of "She Come Running." Other offerings find them varying the pace, courtesy of the mellow ramble that permeates "Mourning Dove" and the acapella gospel sound soaring through "Time Ain't Due."
Of its fifteen songs, nine are original compositions, including four by Dermody, three by Powell, one by Powell, Zeno, and Dt. Julien is a traditional tune adapted by Dermody and covers courtesy of Muddy Walters, Rick Estrin, Jimmy Reed, Kim Wilson, and Otis Rush.
Dermody himself provides his analysis of the proceedings. "Behind the Sun, like the place where it was recorded, brings the silent heat, the harping cold, the joy of life, love, and community, and the pain of losing parts and pieces of each and all of it," he says philosophically in summing up the sentiment. "We recorded live, so it all was created and lived in that very moment. It tells a story that came long before us, but one which we add to because it's a part of us in the multitude of ways that we both lived and loved."
The new album continues the momentum maintained by Diggin' in John's Backyard, which spent fourteen weeks in the Roots Music Report top fifteen and eventually made its way to the chart's top five, where it's remained ever since.
Given that diligence, it also ought to come as no surprise that after four previous albums as a solo artist, another three recorded in tandem with his various bands, and innumerable appearances as a special guest on nearly two dozen recordings by other artists — Eric Bibb, Dirk Powell, Dan Crary, and Cedric Watson, among them — Dermody is now recognized the world over as one of the most profound and prolific harp players making music today.
It's all part of a trajectory that Dermody has maintained from early on. Growing up in Seattle, he was given his first harmonica by his father at age 18. Jimmy Reed, Little Walter Jacobs, Sonny Boy Williamson, and Walter Horton offered their initial introduction to the blues. Still, seeing Sonny Terry and James Cotton live captured his imagination and showed him what the big sound really was. After initially delving into electric blues, he soon found himself drawn more to acoustic sounds and a format consisting of harp, guitar, and mandolin. After an extended sojourn to Alaska, he returned to Seattle and studied with author/musician Kim Field who, in turn, encouraged him to investigate the sounds of Howlin' Wolf, Little Walter, and Big Walter. For the past 15 years, Dermody has played and recorded with some of the best in the business, such as blues legends Honeyboy Edwards, Robert Lowery, Big Joe Duskin, John Jackson, and John Dee Holeman.
The swamps of Louisiana, the wide open skies of Montana — all that's deep and sweet and awe-inspiring about Americana and its musical roots — reside there. There's simply nothing like the growling grace that emanates from Grant Dermody' Behind the Sun.