Fantastic Negrito Announces New Album & Film 'White Jesus Black Problems'
Three-time Grammy-winning singer, songwriter, musician and activist Fantastic Negrito (neé Xavier Dphrepaulezz) announces his most ambitious project to date, White Jesus Black Problems, out June 3 via his own label, Storefront Records.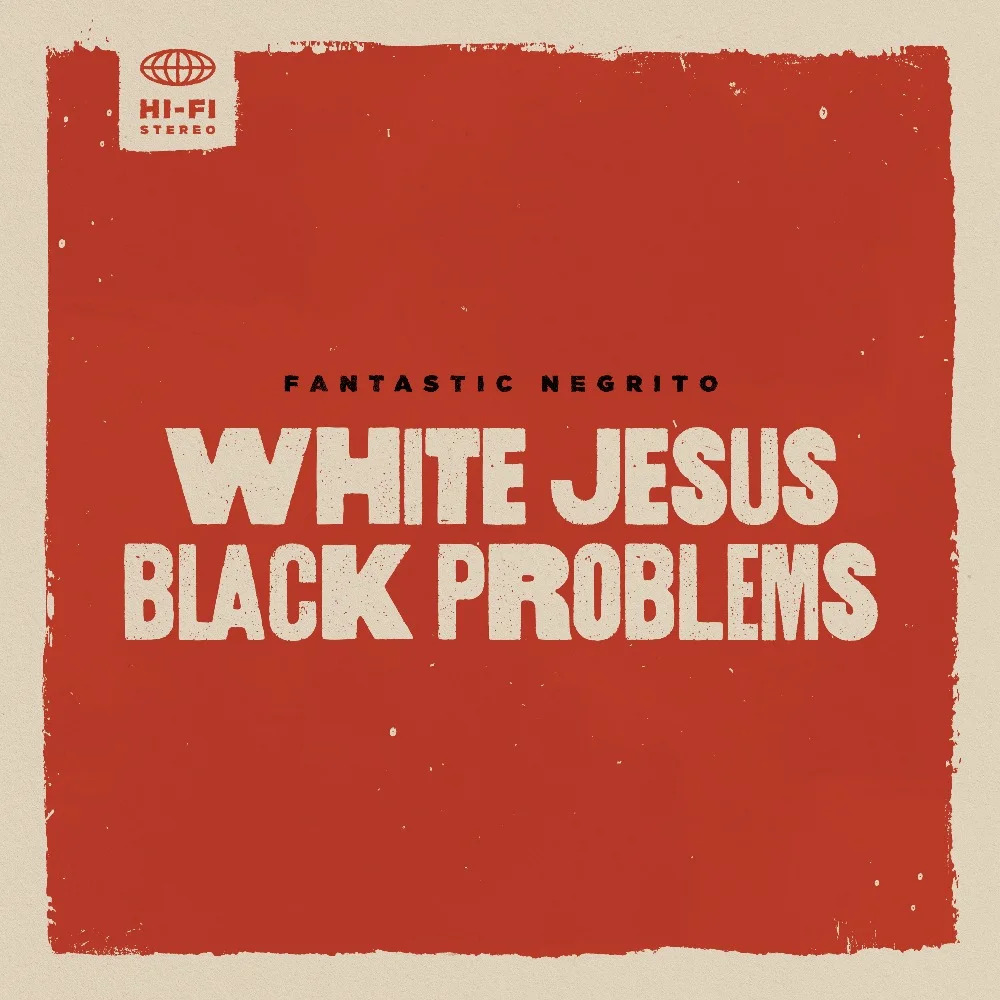 To accompany the full-length studio album, Fantastic Negrito created an entire companion film set to the music. White Jesus Black Problems was written, recorded, and filmed in Oakland, where the artist grew up and currently resides.
The multi-media work is based on the true story of Negrito's seventh generation white Scottish grandmother (Grandma Gallamore), an indentured servant, living in a common law marriage with his seventh generation African American enslaved grandfather (Grandfather Courage); in open defiance of the racist, separatist, laws of 1750s colonial Virginia.
[embedded content]
The album and film's first official single "Highest Bidder" is a confluence of so much, tackling themes of racism, capitalism, and the very meaning of freedom itself in a provocative fashion. Ranging from African rhythms to Delta blues, the new track traverses genres, all while examining the inner workings of society, where any and everything is up for sale.
The music video follows Fantastic Negrito – wearing one of his signature eccentric outfits – as he displays the wants of human nature and what people will pay to acquire them; whether it be the best cars, the best weapons, the best food, the best servants or the best sex, everything goes to the "Highest Bidder."
That song's as true today as it's ever been. The Egyptians, the Persians, the Greeks, the Romans, the Americans, everything goes to the highest bidder. It's human nature. People always want to have the best.

It's all predicated on extracting the most out of other people for the least. In this country, we worship billionaires while parts of some cities look like what we'd call the third world. I'm trying to convey what I see when I walk down the street here in Oakland.
[embedded content]
Over the course of a little more than a year, Negrito wrote nearly 50 tracks inspired by Gallamore and Grandfather Courage, eventually whittling the collection down to a mix of 13 songs and interludes that captured the struggle and triumph of the couple's story. For the first time ever, he recorded the core of each song live in the studio with his drummer, James Small (who also plays Grandfather Courage in the film), before later layering up additional instruments on his own and bringing in outside collaborators like bassist Cornelius Mims, guitarist Masa Kohama, keyboardist Lionel LJ Holoman, and cellist Mia Pixley.
Fantastic Negrito broke onto the national radar by winning the inaugural NPR Tiny Desk Contest in 2015. Since then, he has gone on to win the Best Contemporary Blues Album Grammy-Award for each of the three albums he has released: The Last Days of Oakland (2017), Please Don't Be Dead (2019), and Have You Lost Your Mind Yet? (2020).
Fantastic Negrito has a truly enthralling story rooted in struggle and strife: from the highs of a million-dollar record deal to the lows of a near fatal car accident that left him in a coma, permanently damaging his guitar playing hand and changing his outlook on life. Outside of music, Xavier puts his socially progressive lyrics into action. He created Storefront Market, a marketplace free of charge to the public, featuring vendors representing the community of West Oakland and surrounding neighborhoods. He runs his own urban farm Revolution Plantation, where he teaches the surrounding community to garden – an effort to pass on practices that can sustain local neighborhoods and our planet alike, while connecting with his newly discovered Free Negro Farmer ancestors.
Over the summer, Fantastic Negrito released single "Rolling Through California," a "twangy, country-soul groove" (New York Times) rallying cry that calls for solidarity and collective action in the wake of drought, water management challenges, accelerating climate change, and the growing calamity of California's annual fire season. Recorded at his own Storefront Records studio in Oakland, the track features a powerful backing vocal performance from fellow Bay-Area artist Miko Marks.
*Feature image courtesy of Shore Fire Media