Iconic Jazz Label Candid Records Relaunches with Five Reissues of '60s Recordings (Charles Mingus, Lightnin' Hopkins, Otis Spann, Abbey Lincoln, Max Roach)
The iconic jazz label Candid Records, established in 1960 featuring a back catalog of some of the most acclaimed jazz and blues artists of all time, today announces its official relaunch with the release of legendary recordings by Charles Mingus, Max Roach, Lightnin' Hopkins, Abbey Lincoln, and Otis Spann. The name Candid has signified adventure and integrity, and what jazz folk call "big ears" – the ability to recognize and appreciate all manner of music.  In being revitalized, the label will continue to pay homage to its legendary back catalog, release recordings by the stars of today, as well as bring forth the rising talent of a new generation.  
Originally recorded in 1960-61, these reissues, produced by the label's head of A&R Nat Hentoff, have been remastered by award winning audio engineer Bernie Grundman, one of the most prominent names in mastering worldwide (Michael Jackson, Dr. Dre, Quincy Jones, Mary K. Blidge, Prince, among many others). The selection chosen for the initial relaunch is emblematic of an era when jazz and blues were exploding beyond their traditional confines, experimenting with new musical forms and boldly confronting issues of civil rights in American society which are still relevant today.
All five albums will be available on streaming services and on CD on April 15th, and available on vinyl on June 24th.
Now part of Exceleration Music, Candid Records will continue to re-release additional titles from their vaults as well as new music from contemporary artists. Exceleration Partner and music producer John Burk comments: "Candid Records is synonymous with some of the greatest artists and recordings in jazz. In relaunching the label, we are thrilled to be able to introduce the breadth and depth of the catalog, and the legendary artists and recordings within, to new generations. We also intend to honor and build upon the legacy with new recordings from the greatest artists in jazz today, as well as those who represent the future of the genre."
Mark Wexler, Head of Candid Records states: "With a wealth of recordings to consider to relaunch the label, these first five titles represent a cross section of a very specific important time in the history of Candid Records.   They pay homage to these brilliant artists, their legendary producer Nat Hentoff, and a time in our world which signified great social discourse and change."  
"I am very excited about the relaunch of Candid Records and the reissue of these particular recordings by these iconic artists," states Terri Lyne Carrington, GRAMMY®  winning musician and A&R consultant for Candid Records.  "Their political message reflects many sentiments of today's social climate, which strongly connects the legacy of the label's catalog with the current artists we are working with and signing. Abbey Lincoln's Straight Ahead is one of my favorite records and I can't wait to hear it presented with a new level of audio quality."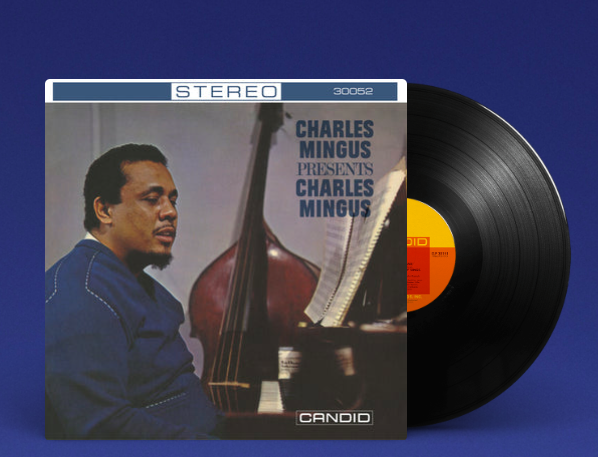 Celebrating his 100th Centennial and produced by Candid co-founder, famed music critic and social activist Nat Hentoff, the album achieves what the best of Mingus's work accomplishes; the perfect tension between jazz played as an ensemble and jazz played as totally free.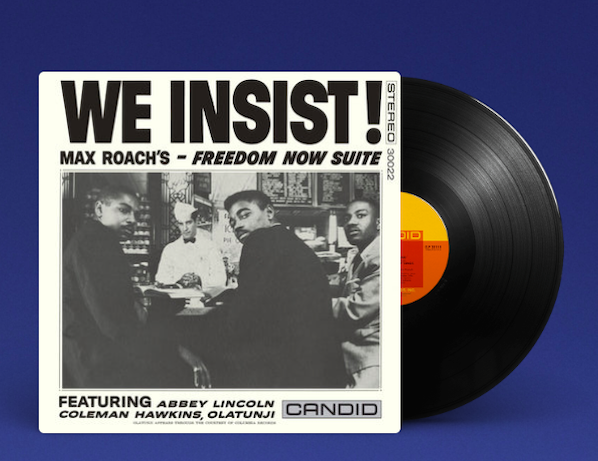 At once an avant-garde masterpiece, a vocal-instrumental suite, and a work of collective improvisation directly addressing the racial and political issues of its day, We Insist! Max Roach's Freedom Now Suite is one of the most important artistic statements of the Civil Rights Movement and one of the most groundbreaking jazz albums of all time.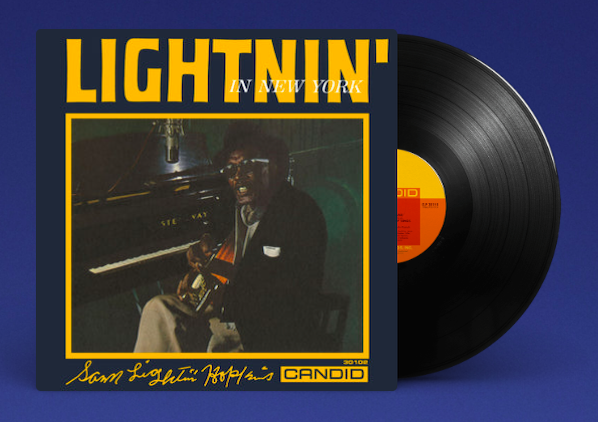 Recorded November 15, 1960 at the Nola Penthouse Sound Studios in New York, Lightnin' In New York captures the legendary bluesman in classic form, including some rare solos on the piano. Produced by Nat Hentoff, and recorded at a time when Hopkins was being "rediscovered" by white audiences, the bluesman was reluctant in accepting his new role as an "artist" before predominantly white audiences.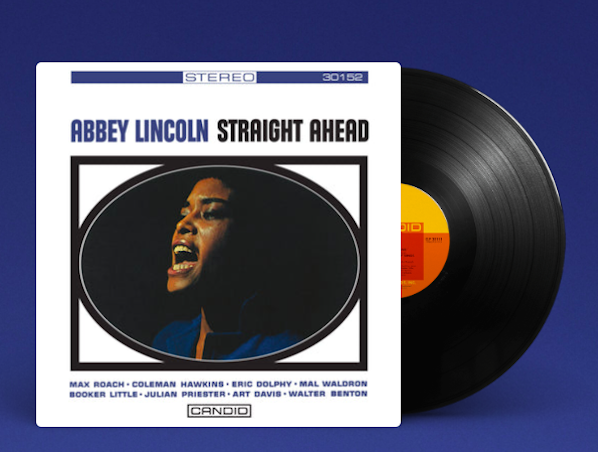 Straight Ahead is one of Abbey Lincoln's greatest and most important recordings. A testament to her credibility and talents, the section on this album includes saxophone giant Colman Hawkins, the great Eric Dolphy on reeds, trumpeter Booker Little, pianist Mal Waldron and the iconic drummer Max Roach.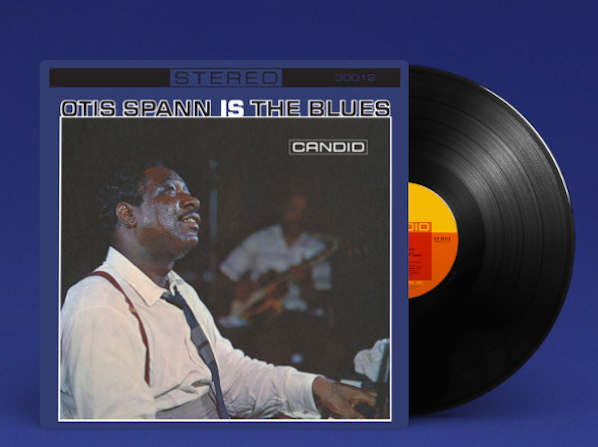 Otis Spann Is The Blues is not only the first solo album ever recorded by Otis Spann, it is also the first album ever recorded for New York City based Candid Records label.  Produced by Nat Hentoff, the album captures not one, but two legends at the peak of their powers – Otis Spann and guitarist Robert Lockwood Jr.