Liz Jones' Roller Coaster Ride Continues With New Video/Single Release
Hot on the heels of a barnstorming, rocking blues extravaganza at the Edinburgh Jazz & Blues Festival, Liz Jones & Broken Windows premiere a new video and single, "On The Ride." The song is the final single release from the band's highly acclaimed Bricks & Martyrs album. 
This track is a timely, highly relevant and reflective narrative about loyalty and friendship emphasizing the need to support each other, especially in the current climate. Liz delivers the message with integrity and empathy, her mellow vocals and intonation reflecting the mood:
It's not fair that you go through this

Whilst I play my rock and roll

It's not right that you go through this

After all these years, to go alone
The more familiar, sharper edge to Jones' voice returns with the impassioned plea:
So show your sadness to me now

Let it all out

Scream and shout

Go on, let me know when your mountain arrives

And I will join you on the ride
The changing moods and evocative lyrics require equally redolent musical backing which the band provides to perfection. Starting with delicate guitar strings, John Bruce sets the scene for what feels like an acoustic vibe.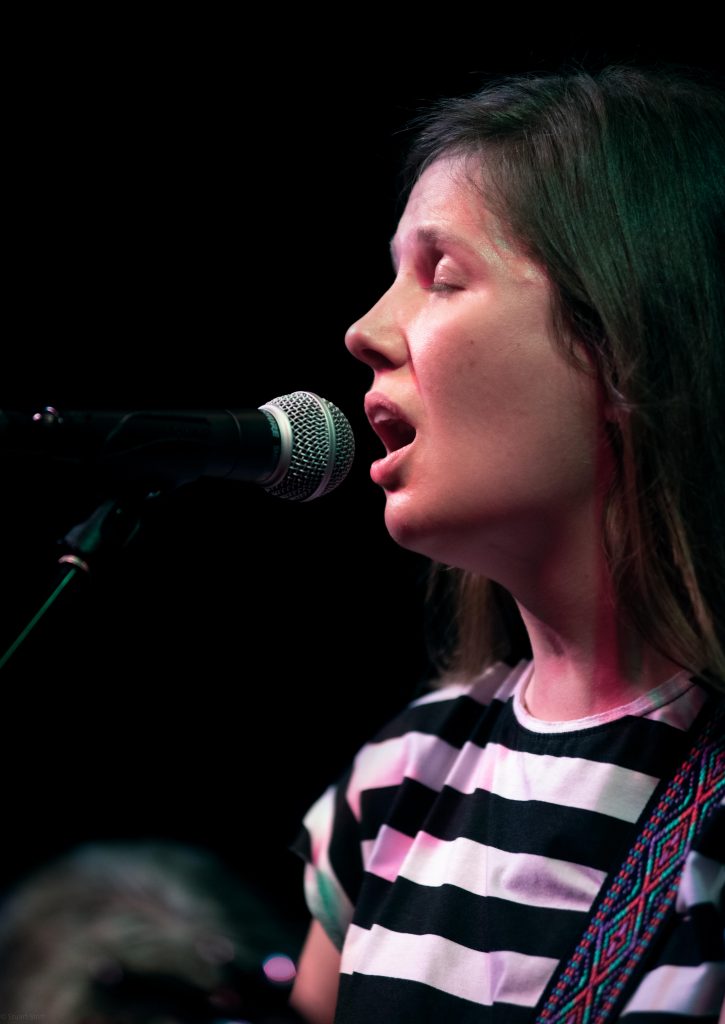 This atmosphere continues with the timely and sensitive interpolations of Jamie Hamilton's piano keys, underpinned by clever rhythms and percussion from Suzy Cargill and Gary Davidson and the melodic bass lines of Rod Kennard.
The sentiments of this self-penned song come right from Liz's heart and are rooted in her life's experience of harder times whilst retaining positivity and staying closely to her loved ones. In the words of Liz, "'On The Ride' is a letter to friends asking them to let us know when they're in need. It's a song for tough times.'" It is also a virtuosic performance from a talented singer whose star is deservedly in the ascendancy.
Produced by Jen Clark
*Feature image: Liz w/ John and Suzy Cargill (credit: Stuart Stott)  
The post Liz Jones' Roller Coaster Ride Continues With New Video/Single Release appeared first on American Blues Scene.