Singer, Songwriter, Pianist Clint Morgan Drops 'Troublemaker'
Lost Cause Records is proud to announce the release of singer/songwriter/pianist Clint Morgan's Troublemaker on July 16, 2021. The 15-song offering of Morgan's quirky stories of life was co-produced by Grammy-award winning producer Kevin McKendree and Clint Morgan, and features collaborations with multiple Blues Music Award winners Watermelon Slim, Bob Margolin, and Jonn Del Toro Richardson as well as alt-country icon Kinky Friedman and Americana gospel greats The McCrary Sisters.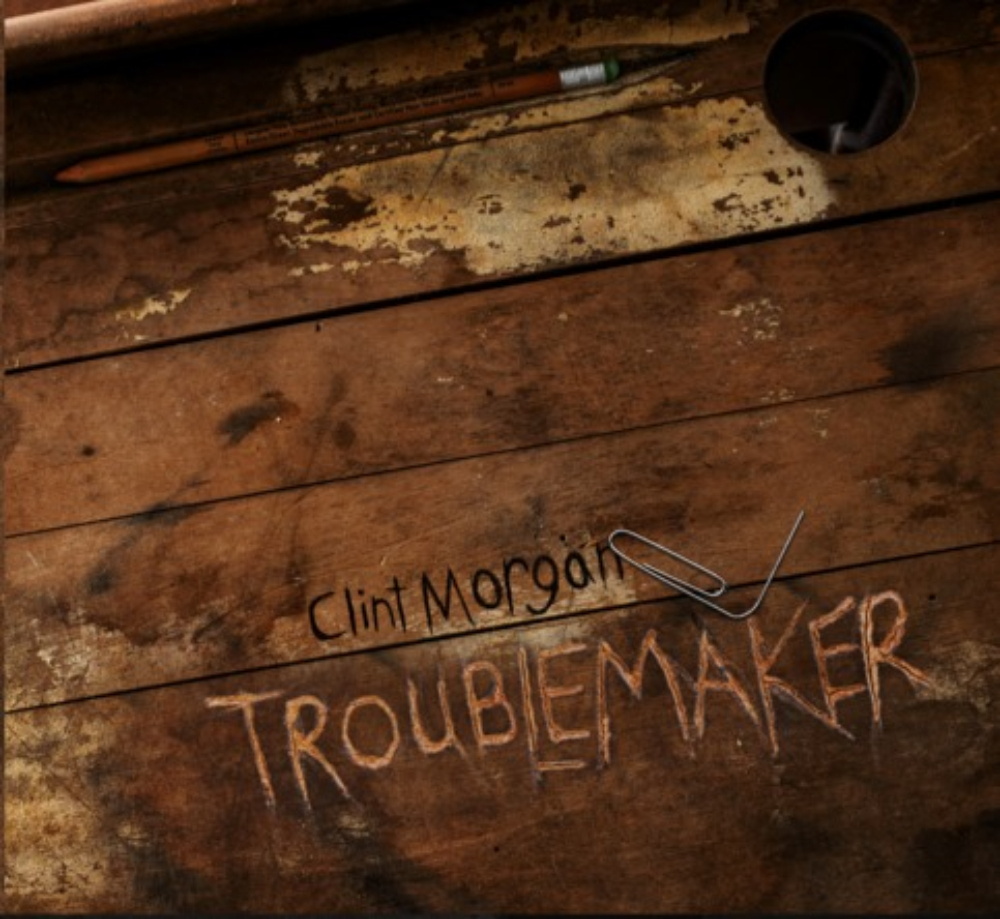 Additional musicians featured on TROUBLEMAKER include pianist/organist Kevin McKendree (Brian Setzer, Delbert McClinton); guitarist Doug Lancio (John Hiatt, Patti Griffin); bassist David Santos (John Fogerty); drummer Kenneth Blevins (John Hiatt, Don Williams); blues harmonica virtuoso Bob Corritore; violinist Jimmy Stewart; background singer Wendy Moten; and multi-instrumentalist Jim Hoke, whose credits include a virtual who's who of American music.
Morgan's rootsy album mixes original songs with new interpretations of blues, country, and gospel gems. Songs include the rocking Morgan compositions "Hangman Woman" ("I've got a hangman woman/got a heart just like a noose") and "My Honey Takes My Money". "Ain't That The Blues," is a rumination on growing old and "Hungry Man Blues," tells the tale of a man looking for a good meal. "Too Rich To Sing The Blues" is Morgan's wry, sidewise commentary on privilege and the blues. Alt country legend Kinky Friedman joins Morgan on the hilarious "Somebody Put A Walmart On The Farm," and Watermelon Slim and Bob Margolin contribute to "The Cover Of The Living Blues" — a parody of the great Shel Silverstein's "Cover of The Rolling Stone". The powerhouse vocals of The McCrary Sisters help drive the story in the classic gospel "Go Down, Moses," and Houston-based bluesman Jonn Del Toro Richardson joins in on Morgan's commentary on the Texas tragedy, "Hurricane Harvey." The songs range from raucous to heart-rending, all backed by a stellar musicians.
Check out Bob Corritore's fiery harp on "Ain't That the Blues."
[embedded content]
What I've tried to do with this album is to tell stories – some tongue in cheek, some serious – about everyday people and everyday life. We have all had frustrations in relationships, problems with growing old, spiritual questions, and trouble adapting to change. Even in these crazy times of turmoil and unrest, people still have the same problems they have always had. I guess some of this is filtered through my own skewed sense of humor which has got me in trouble my whole life (hence the title of the album).

I just hope that this is taken in the spirit in which it is offered; I would rather poke at people a little than harangue them to make a point. I also hit social topics such as privileged people – people with absolutely no life experience frame of reference – singing blues, corporate takeovers of our rural communities, and our views of advocates of change. I'm hoping that people will enjoy the mix, and that I'll hopefully get an 'amen' here and there.
Morgan, an accomplished blues and boogie-woogie piano player, was raised on a farm in rural Washington State. His family, originally from southern Appalachia, moved west 'back in the day' when land was cheap and the farming and logging was good. His great-great aunt was Eliza Morgan Bays, AP Carter's great grandma, and his paternal grandmother was related to the Carter Family by marriage.
Additionally, Morgan is a volunteer instructor/performer at the Pinetop Perkins Foundation Workshops in Clarksdale, MS. He produced fellow pianist Clay Swafford's Blues Music Award-nominated album Rooster. The biography on Morgan's web page is short on story and long on a list of influences that includes dozens of artists that have colored his music, from blues and gospel, to old-school country and Americana, to rock and roll pioneers.